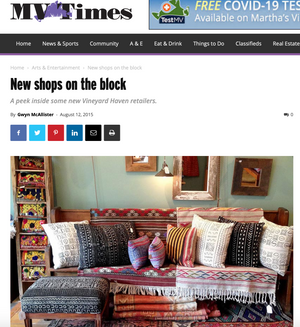 MV Times, August 2015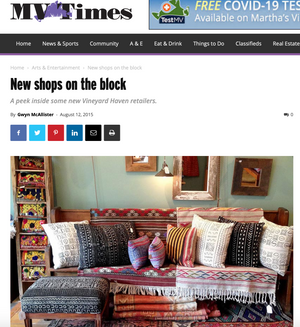 "Nicole Mayhew, who formerly operated the same store in Williamsburg, Brooklyn. The eclectic inventory includes items that Ms. Mayhew has collected throughout her travels, and her own original artwork and furniture, as well as original photography, stone sculptures, and distinctive pieces made from barn wood and steel by Brooklyn carpenters.
Now among one of the Island's most interesting and exotic shops, Lodestone carries African sculptures, Turkish kilim rugs, sheepskins from Australia and Iceland, pillows and throws made with fabrics from Thailand and Mali, ottomans covered with antique Indian saris, artistic taxidermy and animal skull objects and — well, you never know."